Divided back, deckled edge, unused Real Photo Postcard. Circa 1910s – early 1920s. Photo paper company:  Trapp & Muench. Germany.
Price:  $5.00
A beautiful couple, and our imaginations do not have to run wild to think that this was probably their wedding day. The very faded or washed out image was darkened in Photoshop. Original below: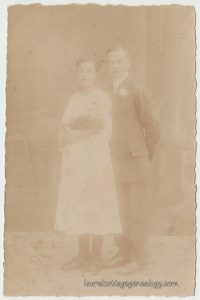 The photo paper company on this RPPC was manufactured by Trapp & Muench, per The Postcard Album website (by coincidence mentioned a couple of posts ago). T & M's trademark, shown below, appears on the reverse of the card above the dividing line: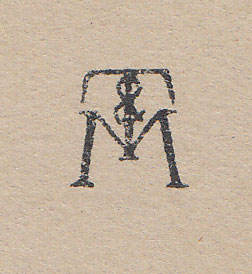 Source:  "Photo Paper Trademarks, Logos and other imprints." T & M (Trapp & Muench). Web accessed February 19, 2018.