Divided back, embossed, used postcard. Postmarked December 29, 1909 from Symerton, Illinois. printed in Germany.
Price:  $7.00
With New Year Greetings
"How are you, are you catching any rabbits these days. from Uncle Fred."   Addressed to:
"Willard Osburn, Wilmington, Ill."
A century or so ago, it seems that postcard artists were unconcerned with providing images of drooping roses like the one we have here. I don't think you'll see this much today, if at all. But while looking closely at the front of the card we noticed it has a beautiful almost leaf-like pattern with very fine, close vertical lines, maybe to help give the card a little bit of shimmer.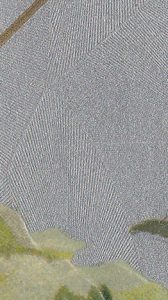 As for Willard, the addressee, he was found on the 1910 Federal Census for Wilmington, Will County, Illinois, born about 1899. So, he's about ten when he receives this postcard from his Uncle Fred. On the 1910, the household members, all native to Illinois, are:  parents, Charles A. and Della B. Osburn; children ages eighteen to five: Blanche A., Leonard L., Hazel H., Edith S., Willard W. and Mildred M.; and domestic servant Howard J. Broderick. Their home was located on Braidwood Road near First Street.
Source:  Year: 1910; Census Place: Wilmington, Will, Illinois; Roll: T624_335; Page: 9B; Enumeration District: 0203; FHL microfilm: 1374348. (Ancestry.com).