Divided back, embossed, unused postcard. Design copyright John Winsch, 1911. Printed in Germany.
Price:  $5.00
In tones of rose, forget-me-not-blue and plum….A Happy Easter!
"Every flower to a bird has confided

The joy of its blossoming birth,

The wonder of its resurrection

From its grave in the frozen earth."
This is an excerpt from the fourteen-stanza poem "Nature's Easter Music" by American poet and author, Lucy Larcom (1824 – 1893).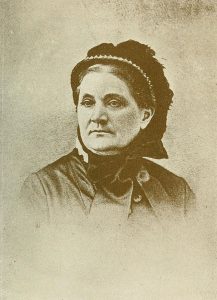 Ms. Larcom is known especially for her autobiographical, A New England Girlhood, and for having gone to work in the cotton mills for about ten years, starting at age eleven…She was a very popular and prolific writer. The Poetical Works of Lucy Larcom is available as a Google eBook. (Personally, I must admit I had never heard of Ms. Larcom till this post, but am now a fan. The line, "Who has tracked a dream's beginning?"  from "The Magic Flower" has captured my imagination.)
Publisher and New York native, John Winsch (1865 – 1923) is well-known to ephemera collectors, especially for his Halloween postcards – antique and vintage Halloween anything is much sought-after today. The 1910 Federal Census for Richmond, NY shows his wife, Florence, born in Pennsylvania, about 1871, and their son, Frederick, born New York about 1905.
Sources:  Lucy Larcom. n.d. https://en.wikipedia.org/wiki/Lucy_Larcom (accessed April 15, 2017).
Larcom, Lucy. The Poetical Works of Lucy Larcom. Boston:  Houghton Mifflin Company, 1884. (Google.com)
"John O. Winsch (1910 – 1915) Publishers – W." (MetroPostcard.com). Accessed April 16, 2017.
Year: 1910; Census Place: Richmond Ward 2, Richmond, New York; Roll: T624_1073; Page: 4B; Enumeration District: 1315; FHL microfilm: 1375086. (Ancestry.com).
John Winsch (1865 – 1923). Find A Grave Memorial# 31161686. (Findagrave.com)