Two photos, circa early 1900s.
Price for pair:  $3.00         Size:  About 5 x 5″ including mat frames.
Another couple of photos for Mother's Day….

Mom and Baby….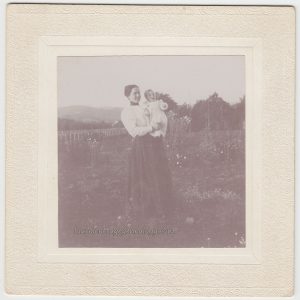 Auntie (we think) and Baby….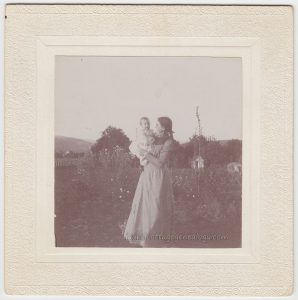 Alas, there is no writing on the back of either of these photos, which were found in the Central Coast area of California, so we don't know who the three people are, nor their location. But this could be CA with those rolling hills, and wait, are those grapevine trellises on the left? Maybe this is wine country.